Simcoe County Student Transportation Consortium
Safety Tips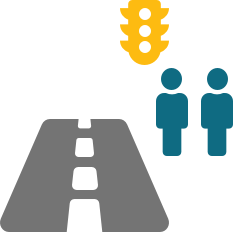 "Be on Time"
Students should arrive at their assigned bus stop at least five (5) minutes before their scheduled pickup time for their safety.
As identified by the Ontario Ministry of Transportation (MTO), remember to:
Be at the bus stop before the bus comes;
Wait for the school bus far from the side of road, away from traffic;
Walk — never run — across the road; and
Enter the bus in single file — never push or shove.
For more information, see the MTO 'School Bus Safety Smarts' at: http://www.mto.gov.on.ca/english/safety/school-bus-safety.shtml.
SCSTC Twitter Feed
Twitter feed is not available at the moment.
Subscribe to Receive Delay
Notifications for your School Vehicle
Sign up now to receive email notifications for delays of 15 minutes or more for your school vehicle route.