Simcoe County Student Transportation Consortium
Safety Tips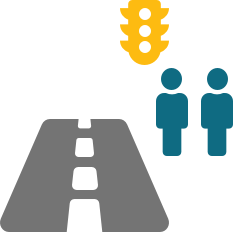 "A Year-End Review"
Stay diligent with school bus safety through the end of the school year.
As identified by the Ontario Ministry of Transportation (MTO), remember to:
Walk — never run — across the road;
Enter the bus in single file — never push or shove; and
Look all ways and wait for the driver to signal before you cross in front of a bus.
Subscribe to Receive Delay
Notifications for your School Vehicle
Sign up now to receive email notifications for delays of 15 minutes or more for your school vehicle route.